Tree Services We Provide
High-Risk Tree Removal
Storm Damage Restoration
Tree Trimming
Tree Pruning
Stump Grinding
Residential and Commercial Tree Services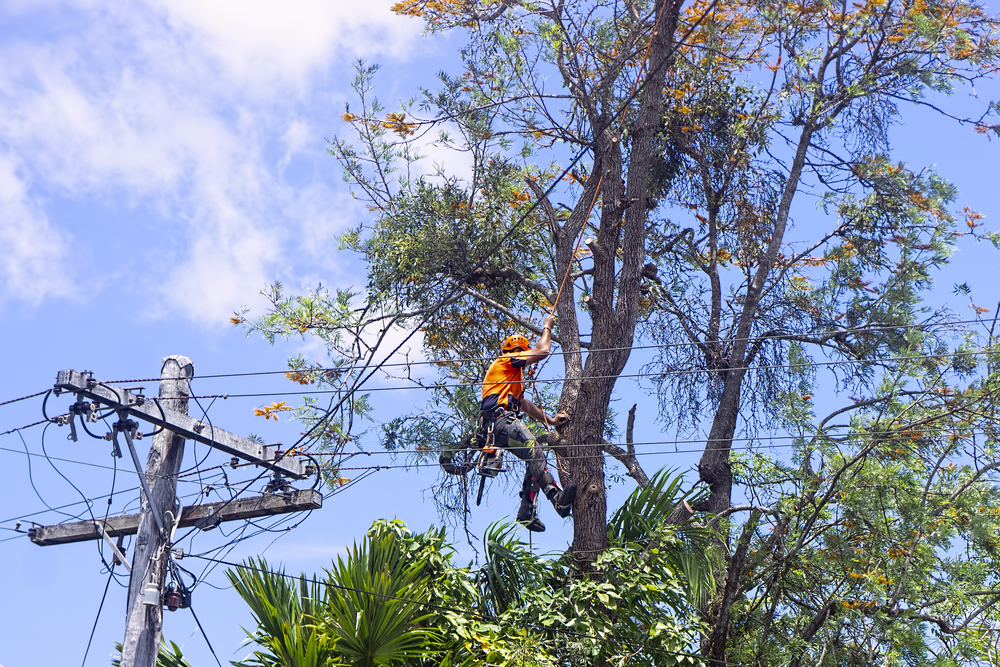 Or Fill Out The Form Below To Get A FREE ESTIMATE
About Mike Forrest Tree Service
Do the trees in your yard need trimming or pruning? Do you need help cleaning up your property after a big storm? Would you like to make the landscaping in front of your business more welcoming? Mike Forrest Tree Service is here to help!
We work hard to keep the business and residential properties in Maryland healthy and beautiful. As certified arborists, we know the right way to take care of your trees. We know when they need trimming, pruning, or removal. And we provide those services in the safest manner possible.
Why Safety is Important
In all the services we provide from tree trimming to high-risk removals, safety is our number one priority. When we take down trees, we make sure that we don't endanger any people, buildings, homes, or landscaping. We use the right equipment and techniques to clear your property. When safety is done right, no one is hurt, no property gets damaged, and it even saves money.
Areas We Service
We take care of the trees in Bowie, Crofton, and Odenton. Find out more below!
Bowie
Bowie has grown from a single railroad stop into the largest municipality in Prince George County and the fifth most populous city in the U.S. And we proudly care for the ever growing number of residential and commercial properties here. Do you need a tree service for your home or business in Bowie?
Crofton
Located between two major metropolises (Baltimore and Washington D.C.), Crofton is filled with commuters and their families who don't want to live right in the hustle and bustle of the big city. If you call Crofton home, then we're the tree service for you.
Odenton
Odenton, another bedroom community, always feels like home. It's a peaceful, family-friendly place to live. Are you an Odenton resident or business owner? Then you know who to call for the best tree services in Maryland.